John Fields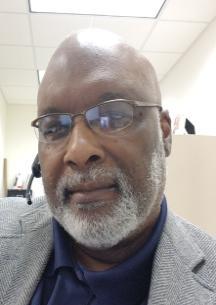 John Fields is the Safety Manager for OATS Transit in Columbia, MO. He is a former Air Force Security Police veteran and served 11 years in the Air Force. For six of those eleven years, John was an instructor and trained Air Force Security Policemen in weapons training, Combat/SWAT tactics and dealing with terrorist threats against air bases. John is a retired Sheriff's Deputy and worked thirteen years with the Boone County Sheriff's Office where he was a Field Training Officer, a D.A.R.E. Instructor and a certified Accident Reconstructionist. He spent time as a Sergeant in the Security Department with the University of Missouri Hospital where he trained staff in Workplace Violence and also taught safety training to nurses. John was a Senior Loss Prevention Manager with the JC Penney Company and the Senior Security Director for both the Columbia and Capital Malls.
John instructs Dealing with Difficult Passengers Training and Active Shooter Prevention and Response Training for MO-RTAP.
John Rice
John Rice has a long history of instructing classes for the Missouri RTAP program. In fact, he began his career with MoDOT at the inception of the National RTAP program in 1988. He was employed as a driver trainer and vehicle procurement specialist for transit agencies throughout the state.
Prior to MoDOT, Rice, a graduate of Truman State University with a Bachelor of Science in Education, Psychology, taught social studies from 1978-1982 in the public school system at the high school and junior high level. From 1982-1988, he worked as a school bus transportation supervisor until joining MoDOT. Upon his retirement in 2012, he became a contract instructor for Missouri RTAP at Missouri University of Science and Technology for whom he continues instructing transit driver training throughout Missouri.
‌
The following is a list of training programs with course descriptions that are currently available to MO rural transit providers through Missouri RTAP. If you would like to schedule training for your agency or send drivers to another agency's training, please contact Doreen Harkins, MO-RTAP Program Specialist, at harkinsd@mst.edu or (573) 341-6155.
Active Shooter Prevention and Response (Contact MO-RTAP Office to schedule a class)
Instruction on how to identify a potential active shooter and be prepared against an active shooter. Stresses the importance of documenting bad behavior and understanding this behavior and its warning signs. Attendees will learn how to identify the sounds firearms make to not be confused with fireworks.
Approximate Time: 2 hours
‌‌Aggressive Driving
Discusses various aggressive driving behaviors and how the average driver can take control during stressful driving situations and regain their composure.
Approximate Time: 1 hour
Assault Awareness and Prevention for Transit Operators
This training provides transit bus operators the knowledge and skills needed to reduce the likelihood of assault incidents during revenue service. Prevention methods covered include defining assault, discussing the types of incidents that could be considered assault, and recognizing key vulnerability factors. Prevention strategies focus on communication and response skills, and the value of reporting incidents. The importance of seeking assistance to recover from assault incidents will also be discussed.
Approximate time: 1.5 hours
Backing Safety
Reduce the number of backing collisions. The program is designed by the National Safety Council.
Approximate Time: 1 hour
Basic First Aid
Stresses the importance of calling 911. It is a program by the American Red Cross that is a refresher course for CPR and rescue breathing.
Approximate Time: 1 hour
Bloodborne Pathogens
Covers various problems that may be encountered when having to deal with a body fluid spill on the transit vehicle and stresses protection for the driver and other passengers.
Approximate Time: 1 hour
CPR (National Safety Council Course)
A combination of instructor, video-self instruction and hands-on training. Participants will learn to (1) take action in a medical emergency, (2) assess the victim, and (3) provide basic life support, including airway management, breathing and circulation. An NSC CPR completion card will be issued to those who successfully complete the course.
Approximate time: 4 hours
Dealing with Difficult Passengers (Contact MO-RTAP Office to schedule a class)
Coaches participants on how to deal with difficult passengers by covering a variety of topics related to conflict resolutions such as mediating arguments and the importance of listening, lowering one's voice to get a passenger to calm down, being mindful not to project one's mood to the passenger, and being considerate of body language and tone of voice directed to the passenger.
Approximate time: 2 hours
Defensive Driving
Make sure all your drivers know how to develop safe, defensive driving habits and attitudes. This program covers essential defensive driving techniques that can reduce collision-related injuries and fatalities and can help you reduce insurance claims, lost work time and vehicle repairs by decreasing the number of collisions. This program also includes student course guides with a certificate of completion.
Approximate Time: 3 hours
Distracted Driving
Discusses tips for managing distractions from the busy world we live in both before and while driving.
Approximate Time: 1 hour
Diversity & Awareness Training - Providing Quality Customer Service for Transportation Passengers who have Disabilities‌
Learn how to provide quality customer service and support for passengers with disabilities. As a result of this training, you will have an enhanced understanding of disability and diversity, improved ability to communicate respectfully and effectively with people with disabilities and increased ability to provide needed transportation accommodations.
Approximate Time: 2 hours
Driven to Extremes
Covers the myths and realities of aggressive driving.
Approximate Time: 1 hour
Drug and Alcohol Awareness
Educates transit drivers about the hazards of both illegal and legal drugs and alcohol. Various drug-testing regulations are also discussed.
Approximate Time: 1 hour
Emergency and Evacuation Procedures
Discusses how transit drivers should handle emergency situations such as breakdowns, collisions and transit passenger vehicle evacuations. Includes hands-on training for evacuating clients from the transit vehicle, location of all vehicle exits, operation of the emergency lift backup pump, and more.
Approximate Time: 1.5 - 2 hours
Fatigue Awareness for Drivers
Covers fatigue, signs and symptoms, factors that affect it, sleep, effect on family and social life and strategies and countermeasures.
Approximate Time: 2 hours
HIPAA Training
Provides basic information regarding the use, transmission, security and privacy of healthcare data and information as it applies to transit drivers.
Approximate Time: 1 hour
Night Driving
Discusses driver, vehicle, and roadway factors that can lead to nighttime incidents and crashes, provides helpful tips for increasing night-driving safety, and covers important information drivers need to know about driving at night: headlights, glare, speed, impaired drivers, animals, visibility, and fatigue.
Approximate time: 1 hour
Operation Lifesaver – Highway-Rail Crossing Safety
Covers the importance of safety when utilizing a highway rail crossing. Laws and regulations for commercial drivers are emphasized.
Approximate Time: 1 hour
Passenger Assistance/Mobility Aid Securement
Provides classroom and hands-on training to demonstrate proper assistance techniques and mobility aid securement.
Approximate Time: 2 hours
Reasonable Suspicion Training for Supervisors
Provides understanding on regulations that apply to reasonable suspicion testing and to recognize signs and symptoms of alcohol and drug use. Learn how to approach drivers and how to handle difficult situations. Understand how to initiate the reasonable suspicion process and how to complete required documentation.
Approximate Time: 2 hours
Safe & Secure Proper Infant and Child Seat Installation
Provides information for safely installing and securing a car seat for children.
Approximate Time: 1 - 2 hours
Sensitivity Awareness
Discusses accessibility, communication, cooperation and sensitivity when drivers provide service to customers with various disabilities.
Approximate Time: 1 hour
Sexual Harassment
This program addresses sexual harassment in the workplace and your role as a helpful bystander in sexual harassment situations. Following its guidance will help prevent sexual harassment from happening in the first place by teaching you how to best enact the helpful bystander role.
Approximate time: 1 hour
Slips, Trips, and Falls Prevention
Focuses on correcting walking/working surface hazards that have been identified, developing a systematic approach to identify and correct new hazards as they arise, as well as addressing employee behavior that may contribute to slip and fall accidents.
Approximate Time: 1 hour
Violence in the Transit Workplace - Prevention, Response and Recovery
This training focuses on three areas: preventing, responding to, and recovering from workplace violence. Prevention methods include implementing system and personal security measures, recognizing and reporting the warning signs of potentially violent behavior, and using effective interpersonal skills for dealing with different, difficult and dangerous people. Response strategies focus on self-preservation and accurate reporting while recovery steps address the stress associated workplace violence and what to do to address its impact.
Approximate time: 1.5 hours
‌Wheelchair Securement
Provides specifics on mobility aid and occupant restraint procedures through classroom and hands-on training.
Approximate Time: 2 - 3 hours
Winter Driving Safety
Covers safety tips and techniques for handling the hazards of winter driving. Topics cover pre-season preparation, pre-trip procedures, and on-the-road issues such as anti-lock brakes and obstructed views.
Approximate Time: 1 hour
‌‌