FREE AT-HOME COVID-19 TESTS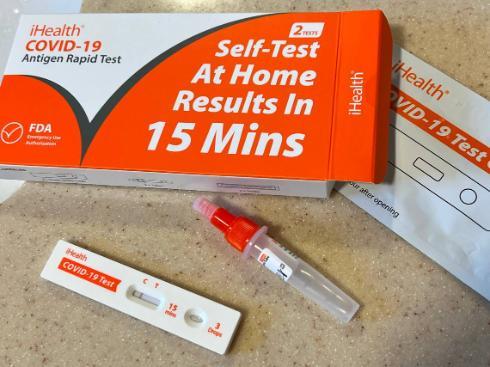 Every home in the United States is eligible to order 4 free at-home COVID-19 rapid antigen tests. Orders will usually ship in 7-12 days. These tests give results within 30 minutes (no lab drop-off required). COVID-19 self-tests (also referred to as home tests or over-the-counter tests) are one of many risk-reduction measures, along with vaccination, masking, and physical distancing, that protect you and others by reducing the chances of spreading COVID-19.
Self-tests can be taken at home or anywhere, are easy to use, and produce rapid results. You can use self-tests, regardless of vaccination status, or whether or not you have symptoms. Follow all the manufacturer's instructions for performing the test.
MoDOT InTRANSIT NEWSLETTER
ONLINE TRAINING OPPORTUNITIES
CTAA: CONFLICT MANAGEMENT AND DE-ESCALATION FOR TRANSIT DRIVERS AND SUPERVISOR
With appreciation, CTAA thanks the New Mexico Department of Transportation (Transit and Rail Division), for providing transit agencies in every state with free access to this course. Also to Ream Lazaro, long time nationally recognized transit industry safety, security and training expert.
Agenda: The Risk; De-escalation Strategies; Signs of Escalating Conflict; Responding to Danger; Review of Key Points
Cost: $0
Enroll Now
CTAA: UNDERSTANDING PASSENGERS WHO HAVE EXPERIENCED TRAUMA
Created for public transportation, NEMT, specialized transportation, and other drivers who interact with the general public on a daily basis. It's purpose is to educate drivers on the impacts that past traumatic events can have on individuals and how those impacts may play out in a transportation setting.
Cost: $0
Enroll Now
Cybersecurity Resources for Transit Agencies
Third Quarter 2023 MO-RTAP eNewsletter
TRANSIT SYSTEMS TAKING STEPS TO COMBAT HUMAN TRAFFICKING