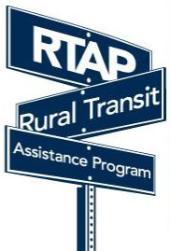 The Rural Transit Assistance Program (RTAP) was initiated in 1986 by the Federal Transit Administration (FTA) to provide resources, training and technical assistance to rural transit providers. The Missouri RTAP Center is located at Missouri University of Science and Technology (Missouri S&T) in Rolla. Since April 2012, Missouri S&T has been contracted by MoDOT to manage the RTAP program. The main objectives include:
Providing on-site delivery of transit driver training.
Promoting the safe and effective operations of the rural transit system to effectively utilize public and private resources.‌
Promoting the coordination of training for rural transit providers within Missouri.
Participating in National RTAP networking activities to make the RTAP Office more efficient and effective.
Producing a quarterly MO-RTAP eNewsletter.
Managing reimbursement to rural transit providers through the Scholarship Reimbursement Program.
Missouri RTAP also provides the following support services:
Technical assistance and technology transfer.
Quick information access via the website at www.mortap.com
On-call response during business hours to rural agencies and provide them with information answers to questions on a variety of topics.