MO-LTAP Training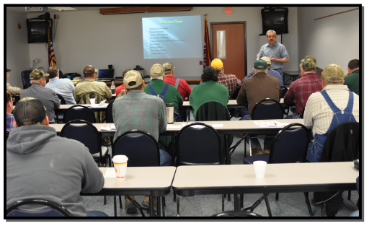 Missouri LTAP's main focus has been on providing quality training to local government agencies and their employees throughout the state. Missouri LTAP offers classes at various locations that usually allow agencies to travel less than one hour. All of the classes are taught by qualified instructors who have years of experience in the topics they teach. The list of instructors includes retired MoDOT employees, Linn State Technical College faculty, American Traffic Safety Services Association (ATSSA), and National Safety Council certified trainers. In addition, many of the instructors have advanced degrees, but most importantly, they all have course related experience.
Missouri LTAP develops a training calendar each year to make it easy for agencies to plan ahead. Locations are identified based on an attempt to provide a variety of classes throughout the state on a consistent basis as well as a response to requests from agencies. The staff works with agencies to provide the best training available and make it accessible and affordable to all.
Missouri LTAP recently developed several online training modules aimed at providing agencies and their employees an easy and cost effective way to gain new knowledge or brush-up on topics. Check out the following sections for more information on Missouri LTAP's courses, availability and registrations:
The staff looks forward to working with you and your agency. Give Missouri LTAP a chance to exceed your expectations!