Meet the Staff
Heath A. Pickerill

,
Director
Telephone Number: (573) 341-7637
Email:
pickeril@mst.edu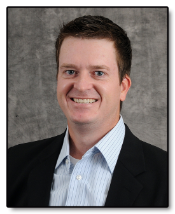 Heath Pickerill joined the staff at Missouri S&T in June of 2007. He holds a bachelor's degree in Architectural Studies and two masters' degrees, one in Architecture and the second in Civil Engineering from the University of Illinois at Urbana-Champaign. He began his professional career as an intern architect/assistant designer with a consulting firm in Illinois. He moved to Missouri in 2003 to accept a position in project management with the Construction Planning Division at Fort Leonard Wood. In 2006, he was promoted for a position with the U.S. Army Corps of Engineers where he served as the Project Manager Forward for the USACE district office in Kansas City. In addition to his professional experience, he has several years of experience in the classroom. Pickerill has taught for the Civil, Architectural and Environmental Engineering department at Missouri S&T and for Park University at their Fort Leonard Wood Campus as an adjunct faculty for the past seven years. He balances his love for teaching with his strong desire to make Missouri LTAP one of the strongest centers in the country.
Kristi Barr, Program Development Specialist‌
Telephone Number: (573) 341-7200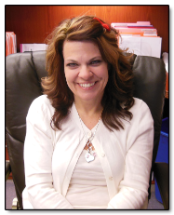 Email: kristib@mst.edu
‌Kristi Barr joined the staff at Missouri S&T in June of 2006. She came to Missouri S&T with 17 years of accounting experience, twelve years as an account clerk and bookkeeper for three local businesses, and five years with the accounting firm of Verkamp & Malone, CPA. She holds a B.S. in Accounting. She has been with Missouri LTAP throughout the current contract and knows the program in great depth. She has been an integral part of the program during the last twelve years and has been instrumental in its growth. She is responsible for the development of the Missouri LTAP newsletter, as well as maintaining and updating the webpage. On a day to day basis, she is responsible for everything from assisting with customer requests for technical information and materials to coordinating training and conference registration. She utilizes her accounting skills by handling all of the invoicing for the training and conferences that are held.
Doreen Harkins, Administrative Assistant‌
Telephone Number: (573) 341-6155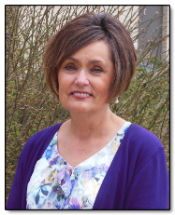 Email: harkinsd@mst.edu
Doreen Harkins has been employed at Missouri S&T for seventeen years after serving her country and retiring from the United States Air Force with 20 years of service. She began her career on campus in the Development Office before working in the School of Engineering Dean's Office. She joined the Missouri LTAP team in 2008 after working for the Missouri Transportation Institute on campus. She carries out a number of roles in the Missouri LTAP program. She is responsible for the accounting, assisting with customer service and processing client requests for training, resources and various other information. She also assists with training coordination by arranging training locations, sending out information on upcoming classes and ensuring that the instructors have everything they need for a successful class.