Instructors
Lennie Collins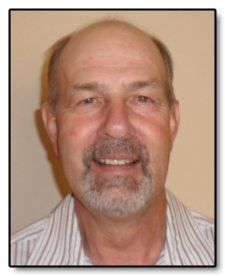 Collins retired from MoDOT with 30 years of service having received an award for no-lost-time accidents during that entire time. His first job with MoDOT was as a survey rodman. His work included operation of a transit and level, plans reading and general knowledge of survey operations. He was then promoted to a position in maintenance operations where his experience included equipment operation of tractor, loader, roller, grader, dump truck, asphalt distributor, asphalt patching, track loader, work zones and snow and ice removal operations. Next he became a crew leader where he gained the general knowledge of bridge repair and concrete pavement replacement He was promoted to special crew supervisor for a period of 10 years before being promoted to maintenance superintendent for six years. He assisted the maintenance engineer with bridge and pavement preventive maintenance programs for bridge repair and concrete replacement in 11 counties. His other job duties included being an instructor for work zone and flagger training in the district and providing work zone quality control for the district on chip seal operations.
Collins has completed training for NHI Bridge Inspection and in 2008 completed training for NHI Instructor Development, which consisted of adult learning and class interaction. He has been a MO-LTAP instructor since 2007. He teaches the following classes: Work Zone Safety & Flagger Training, Bridge Management & Maintenance, Equipment Operation & Safety, Gravel Road Maintenance, Motor Grader Training, Preventive Pavement Maintenance, and Snow and Ice Control.
Matt Cowell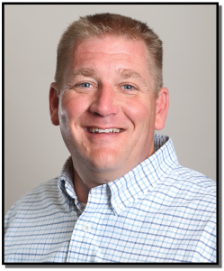 Cowell is the President of Ascend Business Strategies, which is a full service training company. He graduated from Central Missouri University (CMSU) with a BS in Safety Management and has a MBA from William Woods University. In addition to running his own company, he enjoys teaching business classes in the Graduate and undergraduate programs for William Woods University where he has been adjunct faculty since 2003.
Cowell started his career as an ES&H technician at Weldon Springs Site Remedial Action Project, a Department of Energy Superfund Clean-up Site, for almost four years. He provided contractor safety and health oversight. He has extensive experience with heavy equipment and demolition safety. He then worked for MoDOT as their first safety officer in the field. Cowell spent five years working with crews all over the state on suspended scaffoldings of bridges to develop general worker safety programs. He developed over 15 safety programs while working at MoDOT such as flagger and work zone, trenching and shoring and many other equipment modules. He then went on to regulate the railroads in the State of Missouri for three years. After 13 years with the State of Missouri, Cowell decided to open his own training and consulting company.
Cowell's passion is teaching others to be successful in business and safety. Through Ascend, he teaches many programs that are processed based. He believes that learning hasn't taken place until behaviors have changed, and the fastest way to teach people to change is to show them how to change his/her behavior. He has been a MO-LTAP instructor since 2010 and teaches the following classes: Work Zone Safety & Flagger Training, Defensive Driving, Equipment Operation & Safety, Sign Retroreflectivity Guidelines Overview & Inspector's Workshop, Supervisory Communication Skills, Community and Media Relations, and Enhancing Cooperative Work Relationships.
John Graham

Graham is a 1967 graduate of MU at Columbia with a B.S. Degree in Management majoring in Personnel Management. Upon graduation he went to work for Monsanto Company in St. Louis as a Personnel Supervisor. In 1968, he was promoted to Superintendent of Personnel and Labor Relations at the Newark, NJ plant. He was also certified as a company instructor for various seminars while still doing his work at the NJ Plant. In 1971, he left Monsanto to move back to Missouri and start his own consulting business. Since that time, he has been doing personnel consulting and teaching seminars in management and communications. He has been a MO-LTAP instructor since 2008 and teaches the Level I Communication Skills class.
Earl Newman, PE, PTOE, PTP, PWLF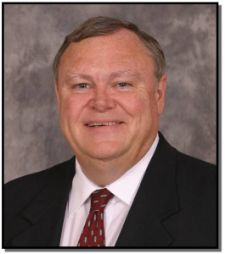 Newman is the owner and principal of Earl Newman Associates and an adjunct professor for Missouri University of Science and Technology. He earned his BS Civil Engineering in 1967 from University of Missouri –Columbia and his ME Civil Engineering in 1972 from Pennsylvania State University in State College, PA. He became a Certified Crash Reconstruction Specialist in 1986 form Central Missouri State University in Warrensburg.
Newman has over 42 years of professional experience and served nearly 30 years as City Traffic Engineer for Springfield, MO. As Assistant Director of Public Works for the City of Springfield, he assisted the Director of Public Works and also served as head of the Traffic Engineering Division. He was responsible for the planning, design, installation, regulation, operation and maintenance of traffic control devices (traffic signals, signs, and pavement markings). Other primary duties included supervision of the employees in the Traffic Engineering Division and oversight of the Transportation Management Center including design of all traffic signals, timing, and operation of the signal system. He also prepared all traffic impact and safety studies including conceptual design for roadway and traffic control construction projects and developed engineering countermeasures for high crash locations.
Newman has belonged to many professional associations, served in various leadership roles and received numerous awards. He is a Past International President of the Institute of Transportation Engineers (ITE) from 2007 and served as President of the Missouri Valley Section of ITE (MOVITE) in 1984 and. He received the Civil Engineering Academy of Distinguished Alumni in 2006 at the University of Missouri and was a Top Ten Leader of Year of the American Public Works Association (APWA) in 2009. He is currently teaching the Local Traffic Practices Guidebook Training on the new manual entitled Traffic Practices: A Guidebook for City and County Agencies.
Robin L. Shepard, D.Sc.

Dr. Shepard is the owner and principal engineer of Shepard Safety, a company that specializes in safety training and education. She is also co-owner of Shepard Civil Engineering. Shepard Civil Engineering provides design services for architects and developers including design of sites, storm water control, sewers, retaining walls, parking areas, roads, and utility layout. Dr. Shepard earned a Chemical Engineering Degree from Missouri S&T and holds a M.S. and a Ph.D. in Chemical Engineering from Washington University in St. Louis.
Dr. Shepard has taught various classes in chemical engineering and safety education at Washington University as Adjunct Professor for 13 years. She has been a leader in safety education and takes great pride in her students winning the Safety Award in the annual AIChE Design Competition for a record three consecutive years. She has been a MO-LTAP instructor since 2006. She teaches the following classes: Workplace and Job Site Safety (Worker Safety), Defensive Driving, Equipment Operation & Safety, and Roadway Safety Fundamentals.
Linda Webb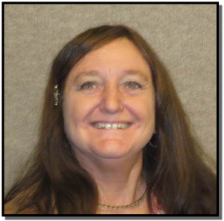 Webb is the Chief Learning Officer of Training & Beyond, LLC and an adjunct faculty instructor for Hannibal-LaGrange University and Williams Woods University. She holds an Associate of Applied Science Degree and a Bachelor of Science Degree in Organizational Management from the Hannibal-LaGrange University in Hannibal, MO as well as a Master of Business Administration Degree from Columbia College in Columbia, MO. Webb retired from of MoDOT with 27 years of experience. She has fourteen years of experience performing maintenance duties, such as operating heavy equipment and traffic control and three years of experience as a construction field inspector overseeing construction jobs such as dirt work, asphalt, concrete and lighting. Her past ten years were spent developing and training technical programs from work zone safety and flagger training to heavy equipment training. In addition, she developed process training such as chip sealing and pavement patching.
She understands the training process as she is Kirkpatrick Gold Level Certified to take training beyond the class room and into the field to get results. She will soon be American Traffic Safety Service Association (ATSSA) certified to train ATSSA flagger and work zone courses and is currently in the process of becoming an Occupational Safety and Health Administration (OSHA) certified trainer. She utilizes the "work smarter not harder" philosophy in all her training programs as many agencies are doing more with less. She joined MO-LTAP in 2011 as an instructor. She teaches the following classes: Work Zone Safety & Flagger Training, Motor Grader Training, and Snow and Ice Control.